Super Moderator
Staff member
Dragonfly season is now upon us, so I'll start a new thread for 2015.
I was at the marsh Thursday (
6/4
) when Terry and our friend Michael dared me to photograph a dragonfly in flight with my 5DIII + 100-400L II telephoto zoom + 1.4x III teleconverter. The design of the new series 100-400L zoom makes it much easier to find and manually focus on an object than my old 100-400 zoom.
Here are my best shots of a dragonfly which was hovering just off the #1 viewing platform.
560mm @ 1/1000, f/8, ISO/640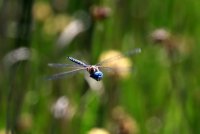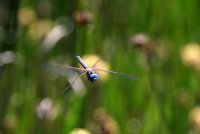 Last edited: