Super Moderator
Staff member
The return of an eagle signals the start of a new eagle season. Our locals fly off and stay somewhere for two months from mid-August to mid-October. I set Columbus Day as a target date for their return, but eagles don't read calendars.
Friday afternoon (
9/30/16
) I saw one of the Lake Ballinger pair perching on the tall spar near its nest at the golf course.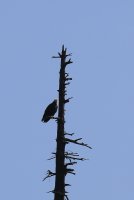 The golf course and park are in Mountlake Terrace. The eagle took off and flew over the lake to a tree on the Edmonds side.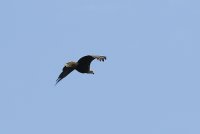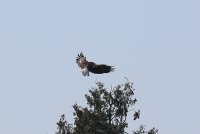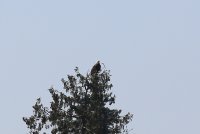 It had returned to the spar by the time I returned from my walk in the park. I was not quick enough to adjust the aperture setting of my camera to get both the eagle and plane in focus.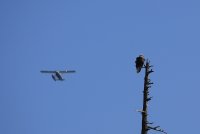 Last edited: