Super Moderator
Staff member
Monday (
12/23/13
) afternoon from Sunset Ave. I caught the superstructure of a new Washington State ferry being barged south towards Seattle. A friend said it is the
Samish
which was built at a shipyard on Whidbey Island and is being transported to Seattle for completion.
Tug doing the towing.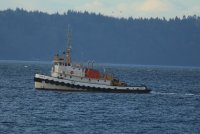 Ferry superstructure mounted on the barge.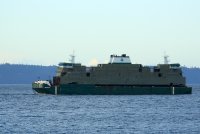 Later that afternoon I went to Marina Park to photograph the sunset. Shortly before sunset, a northbound freight rounded Pt. Edwards and rolled past the off leash dog park.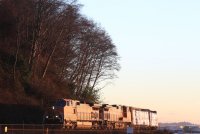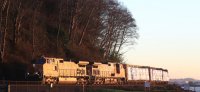 Last edited: