Super Moderator
Staff member
According to one news article, the Seattle area has only a 7% chance of having a white Christmas. We beat the odds this year as it snowed Christmas Eve and remained cold enough Christmas day for the snow to stay on the ground. I got out early to record this memorable event.
Marsh
First stop was the marsh. I figured the snow would melt the soonest there as the marsh is at sea level and near Puget Sound.
The #2 viewing platform is the one at the parking lot.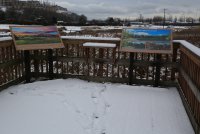 Looking west down the boardwalk to the #1 viewing platform.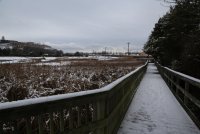 Looking out onto the marsh from the boardwalk. The #3 platform can be seen if you know where to look.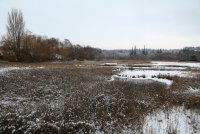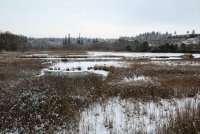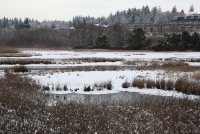 Last edited: