Super Moderator
Staff member
My son Daren finished bowling about 10:30 Sunday (
10/4/15
) morning. It was a beautiful autumn day and the Seahawks don't play until Monday night, so we headed north to look for birds.
First stop was Eide Road south of Stanwood. I didn't expect to see much avian action as it is pheasant season with several hunters and their bird dogs working the fields around the ponds. I forgot to pack our hi-viz orange safety vests, so we stuck to the road away from the ponds until the hunters left the area. While we were on the road I photographed two female northern harriers patrolling the surrounding fields.
7DII + 100-400L II telephoto zoom, handheld.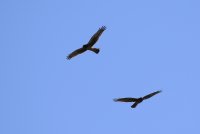 One paused in mid-air to scratch an itch before resuming its circles.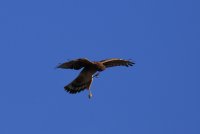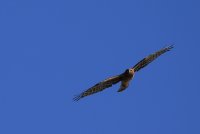 After the hunters left, we walked to the edge of the farther pond where we saw three dowitchers........
5
DIII + 500L telephoto + 1.4x teleconverter, tripod mounted.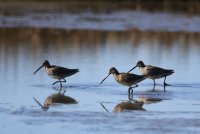 and a yellowlegs.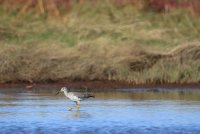 As (bad) luck would have it, a large flock of dowitchers flew in as we were leaving.
Last edited: