About a week ago, I ventured north to Fir Island on the Skagit Flats near Conway. My friend, Bob Stevens meet me there and we ventured forth.
As luck would have it, we found the larges flock I have ever seen near the roadway.
(Its worth clicking on the individual pictures for a closer look....)
When to wear a hat! I have the green spots on my 500, hat, and car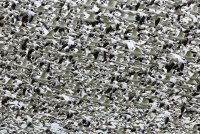 A spectacular setting for these geese.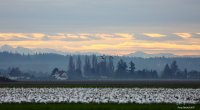 In some of the flyoffs, part of the flock few in view the Mt. Baker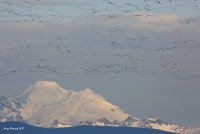 Another closer view the flock. No need for super long telephotos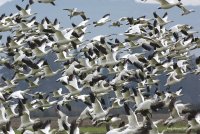 Last edited: