Super Moderator
Staff member
This past weekend (
5/30-31/15
) was the Special Olympics state track meet at Ft. Lewis. The Army goes a fantastic job of running the track meet, which draws hundreds of athletes from throughout the state. This spring my son Daren turned out for track, the first time has done so in at least seven years. A side effect of the medicine he must take is weight gain, so I did not know if he could run like he used to do.
Daren's first event was the shot put, where he placed second and received a silver medal. It was his first season throwing the shot put and I didn't know how he would do. This was his best of three throws, which was 6.? meters. I think he can break 7 meters next year with more practice.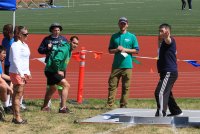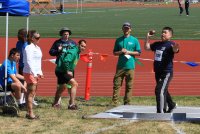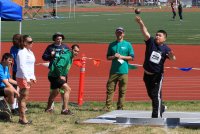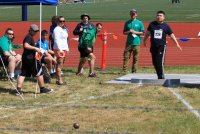 Each event is divided into several heats based on age and scores/times achieved at the qualifying regional track meets. The winners and participants of each heat get medals and ribbons in a small awards ceremony. The events and awards ceremonies proceed like clockwork.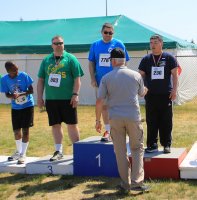 Last edited: