The 2014 Edition of the Washington MidSummer Renaissance Faire is upon us. It's held in Bonney Lake, WA (roughly halfway between Seattle and Tacoma) on the 1st three weekends in August. As I write this, you have two more weekends to attend.
It's a neat Faire, and it just gets better every year!
Full details here:
http://www.washingtonfaire.com/
By the way, this NOT the SCA (Society for Creative Anachronism). You do not have to dress up (though some "Rennies" spend all year working on their custome). You can simply dress the same as you would if you were going to Enchanted Village or the Puyallup Faire, show up, have fun. That's how most folks choose to enjoy it. You can come in costume if you choose.
New gate this year, very nice.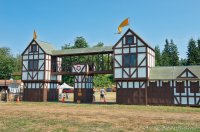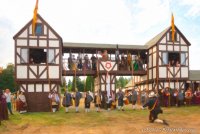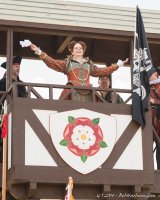 T
Last edited: