I looks like the last day of reasonable weather for a while, so I lugged my 500 down to the Edmonds Beach adjacent to the pier.
This male Bufflehead was reasonably close. I tried to catch him just as he would dive, but never got the timing right.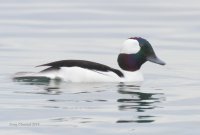 Bill Anderson arrived, so I was sure something fabulous would land, but no luck
However, there was a nice 2-year Ring-billed Gull that floated by.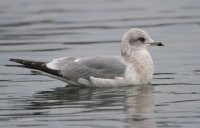 And thanks to Bill being there, he spotted this juvenile California Gull (I think) that had just caught a crab.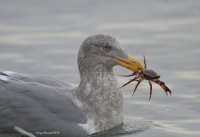 Last edited: