Super Moderator
Staff member
I returned later in the afternoon with the 5DIII + 500L + 1.4x teleconverter mounted on a tripod. Bigger is not necessarily better as the sun was out and the heat waves rising off the mudflats created a lot of distortion.
A female (
right
) joined the male (
left
).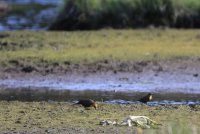 Female in flight.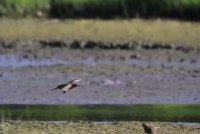 I returned in the evening shortly before sundown. The marsh had filled up with water and the distortion was less.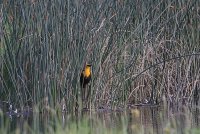 The male hung out with both starlings and red-winged blackbirds throughout out the day.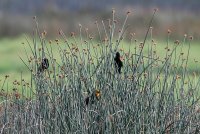 One of the red-wings tried to chase off the yellow-head, but it stood its ground and turned the tables.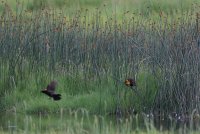 Last edited: