Super Moderator
Staff member
We relocated to Yost Park in search of the barred owls. Two pileated woodpeckers were putting on a good show high above us.
Male. Note the red below the bill.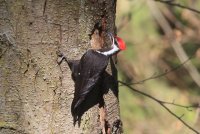 Artistic shot taken on the shady side of the tree with sunshine highlights of the bird.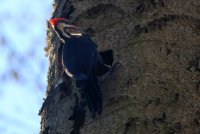 Female. No red below the bill.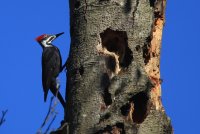 We found the barred owl hidden in the branches of the same tree as the day before. That is where I would expect to find it, as opposed to being out in the open in the sunlight like the previous day.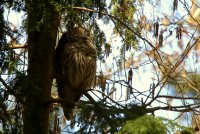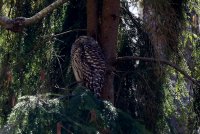 Last edited: