Super Moderator
Staff member
Wednesday afternoon (
12-9-15
) I went back down to "Lake Edmonds." After another night's rain, the water level appeared even higher than the day before. A piece of driftwood which has been by the #1 viewing platform for years floated a little to the east and even closer to the boardwalk.
Looking directly into the glare and reflection off the water on this sunny late autumn day, I tried a different technique. I mounted the 5DIII + 17-35L wide angle zoom to a tripod and shot in
HDR
+
AV
mode at
f
/22 and
auto
ISO. ISO settings varied between 800 and 1000, shutter speeds varied between 1/250 and 1/320.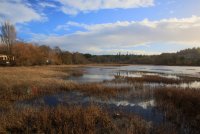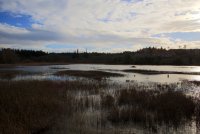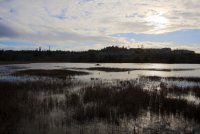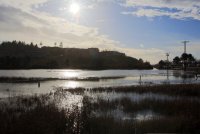 NOTE:
For better or worse, this is my 3000th post to this forum.
Last edited: